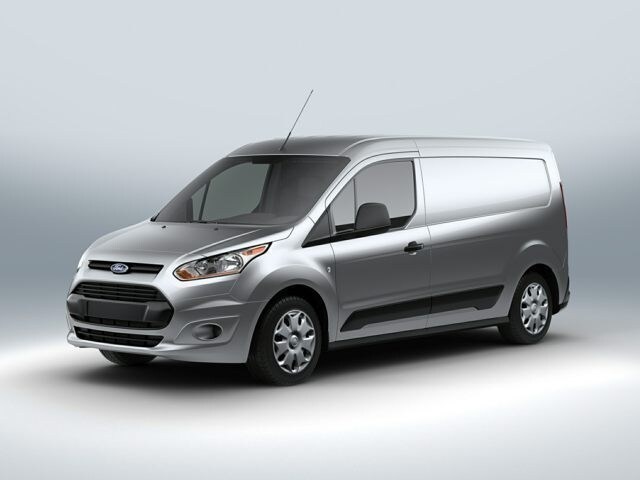 Equip Your Business With the Tools That it Needs to Succeed With the New Lineup of Ford Transit Vans!
Whether your job requires you to haul a ton of equipment or carry a bunch of passengers, here at Pugmire Ford of Cartersville and Pugmire Ford of Carrollton we offer a wide selection of new Ford Transit vans that can provide any business with the space and functionality that they need to better accommodate their customers' needs. The new Ford Transit comes in both a work van with three different roof heights for all of your storage needs, and two different passenger vans to get your customers where they need to go in complete comfort. Whether you're a carpenter, electrician, plumber, shuttle provider, or anything else that requires a vehicle that works as hard as your business does, we have the selection you're looking for!
The Transit Cargo Van is available in three different lengths as well as with three different roof heights, allowing for cargo volumes ranging from 246 cubic feet to more than 487 cubic feet, allowing you to fit all of your equipment including ladders, power tools, building supplies, piping, and much more, with ease. And with a payload capacity of up to 4,560 pounds, you'll have no problem carrying the heavy equipment as well.
The Ford Transit Passenger Wagon is available in two different models: Passenger Wagon XL and Passenger Wagon XLT. The XL model offers standard seating for eight with available seating for ten, while the longer-wheelbase XLT model offers seating for up to fifteen passengers, allowing you to easily fit all of your passengers whether you're picking them up from the airport or giving them tours around the greater Atlanta area.
Both the Transit Cargo Van and two Passenger Wagon models have much more to offer, and the best way to discover it all is to come see our entire selection in person right here at either Pugmire Ford of Carrollton or Pugmire Ford of Cartersville. We proudly serve drivers and businesses in Marietta, Atlanta, Dallas, GA; Douglasville, GA, and Alpharetta!